PAKISTAN vs WORLD XI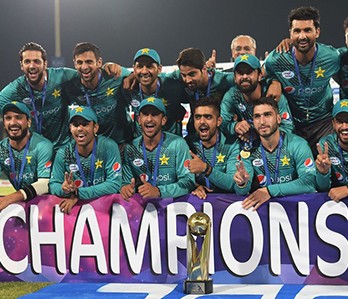 PAKISTAN vs WORLD XI ( 2017 Independence Cup) was a cricket tournament that took place in Lahore, Pakistan. It was contested between a World XI team and Pakistan across three Twenty20 International (T20I) matches. Pakistan won the series 2–1.
South Africa's Faf du Plessis captained the World XI team, with Sarfaraz Ahmed leading Pakistan.Ten of the players in the Pakistan squad had not previously played in an international match at home. The cup was named in commemoration of Pakistan's 70th year of independence.IPG Produced this match for Pakistan Cricket Board.